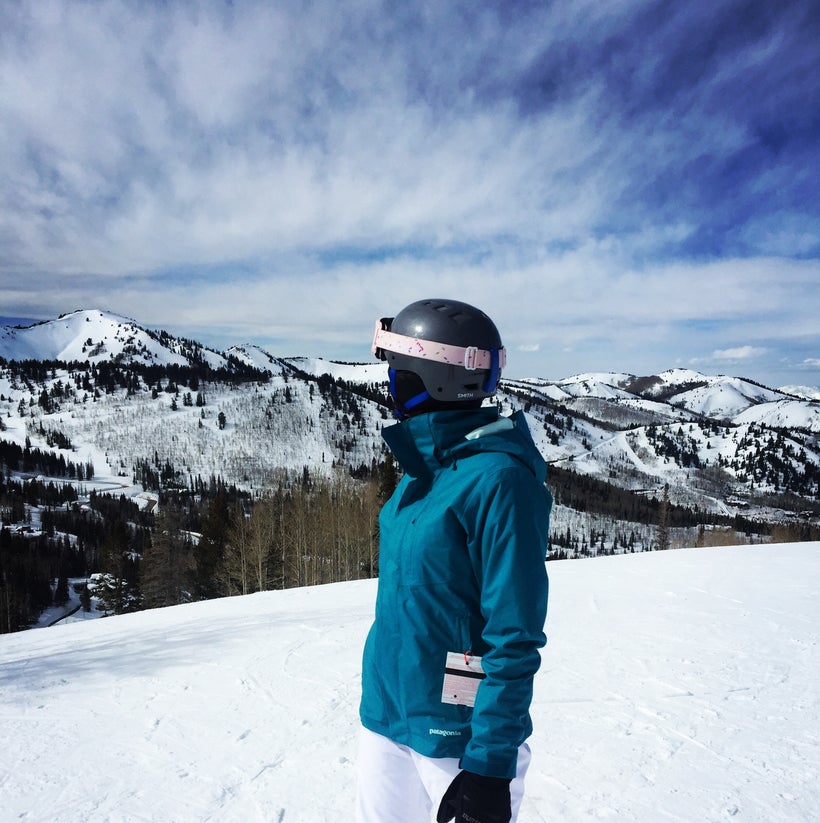 Growing up I was privileged enough to take annual ski trips with my family. Our go-to spot was Killington, Vermont, and I have very fond memories of hitting the slopes with my dad, enjoying family meals by the fire, and taking a dip in the hot tub. But, aside the occasional side trip to upstate New York or Connecticut, this was the only skiing I ever knew. That was until I took my first West Coast ski trip to Park City, Utah.
After hearing about the record snow fall the area got this year (and the lack of snow New York got), I decided to book a quick three-day getaway to the famous resort area. My assumptions were it would be pretty much the same as east coast skiing, so I should know what to expect. Right? Boy, was I wrong.
Here are five things every east coast skier should know about west coast skiing.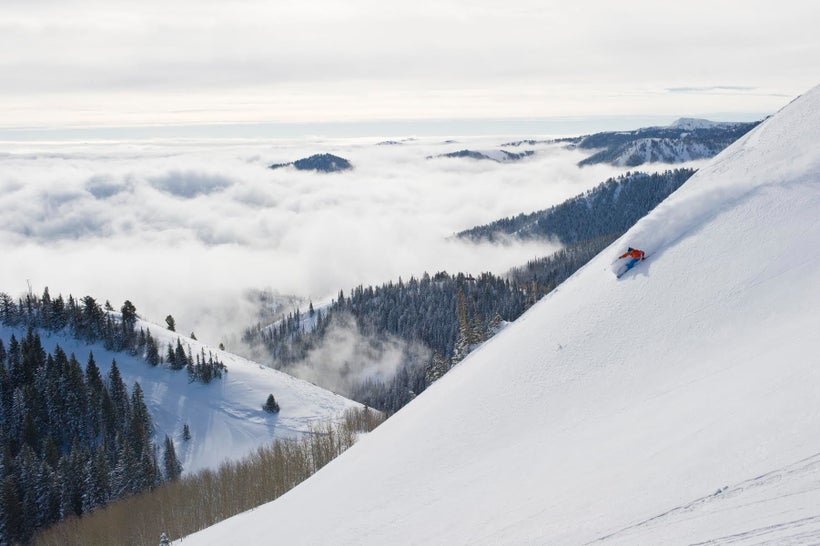 1. The Snow Is Scientifically Proven To Be The Best
Utah's license plates proudly display the saying, "The Greatest Snow on Earth." In fact, it's even trademarked. While many will argue that spots like Colorado have the best skiing conditions, a number of Utah scientists and meteorologists over the years have done their research and make a compelling argument for their state.
"The secret of Utah's unique and wonderful powder is the structure of the individual snow crystals," said William Alde, retired chief meteorologist for the National Weather Service's Salt Lake City office. "Under cold, relatively dry conditions, light crystal-type snowflakes called dendrites are produced. These snowflakes are thin and symmetrical in shape, and they float down through the cold atmosphere, accumulating like fluffy down or powder on Utah mountains."
I'm not a scientist, but what I can tell you is that the conditions on the mountain were considerably better than what I was used to back east. Instead of dodging ice patches, I was able to actually get that floating feeling described by the experts making for a smoother (less terrifying) run.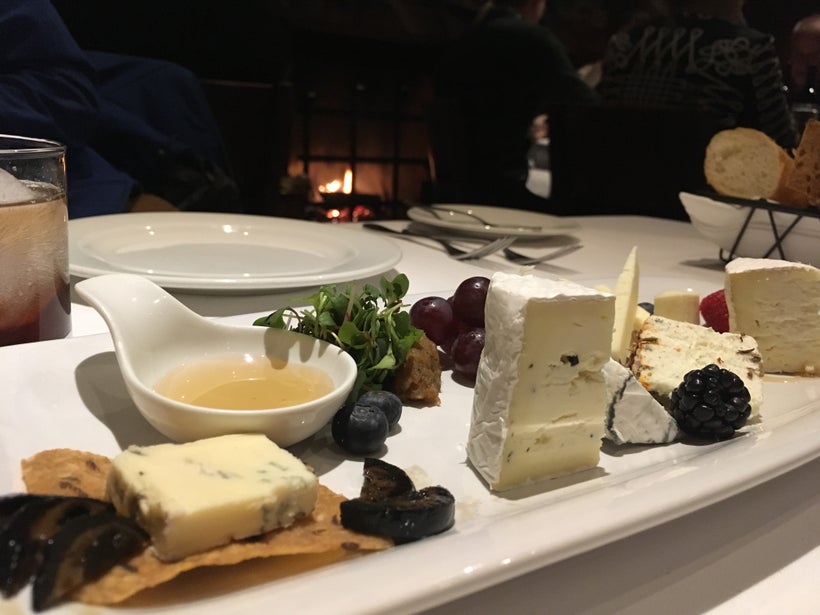 2. Gourmet Meals Are The Norm At Ski Lodges
Whenever I would stop for a lunch break while on a family ski trip my options were typically a barely tolerable sandwich or lukewarm pizza. If I was lucky, a cup of instant hot chocolate would be an added treat. That is certainly not the case at any of the Park City resorts.
Over my three days in town, I skied Deer Valley, Canyons Village and Park City Mountain, all of which had some of the most delicious food ever. For lunch in Deer Valley, I enjoyed Artisan Fleur de Neige Flatbread with house made local sheep's milk cheese at Royal Street Café. Back at Park City's Cloud Dine on top of the mountain, a chef took about seven minutes to handcraft an Asian chicken salad and the hot chocolate was reminiscent of that from Angelina in Paris. Oh, and did I mention I never took my ski boots off?
The après ski situation was just as good, if not better. At the bottom of slope at Canyons Village a restaurant called The Farm served up a butternut squash cocktail and a macaroni-and-cheese version of spätzle complete with Oregon truffles. And The Mariposa at Silver Lake Lodge had a cheese plate consisting entirely of locally-made cheese by their in-house Belgium cheese maker.
I don't know about you, but any place that will immediately reward my outdoor activities with delicious food has my vote.
3. The Hotel Rooms Are Basically Luxury Homes
While clearly I did not stay in every hotel in Park City, what I do know is I would happily call the one I did stay at home. The Hyatt Centric is one of the newer properties in the area having just been redone in the last year or so, but I expected to walk in and find a pretty standard hotel room. Again, I was sorely mistaken.
The room turned out to be a home with a kitchen I could do laps in (and I did), an upstairs loft (which I never ended up using), and had two bathrooms and two fireplaces (I used all of them). And it was decorated with little cozy hints of the area like a Utah-shaped pillow and pictures from local artists. It truly was a warm and homey place to come back to after a long day on the slopes.
Though I didn't get to visit any other properties during my stay, I have heard from others who visited that places like the St. Regis, Montage Deer Valley, Stein Eriksen Lodge and the Waldorf Astoria are all luxurious in their own right.
4. It's Not Miserably Cold On The Slopes
As a child and teen, I have vivid memories of my toes being completely numb after two runs on the slope. Most of my time was spent thawing out from the frigid temperatures and figuring just how many layers I needed so not even a centimeter of skin was showing. I feared it would be the same this time around as well. Again, I was wrong (sensing a theme yet?).
You know how being in the desert is often more tolerable than the tropics even if it's hotter? It's much easier to handle dry heat than it is wet. The same holds true for cold. Though the temperatures were below freezing and we did have to deal with some strong winds one day, I never once felt cold because the air was so dry. Yes, I had to use excessive amount of lotion and lip balm because of it, but not once did my toes go numb.
In fact, I was so comfortable, that I skied for the longest period of time ever in my whole life clocking in about five hours straight one day. Oh, but if you do get cold on the slopes, there's a heated chairlift at the Canyons Village to warm you up between runs.
5. You Can Ski All Day Without Doing The Same Trail Twice
The scale of the mountains in Park City was something I was not prepared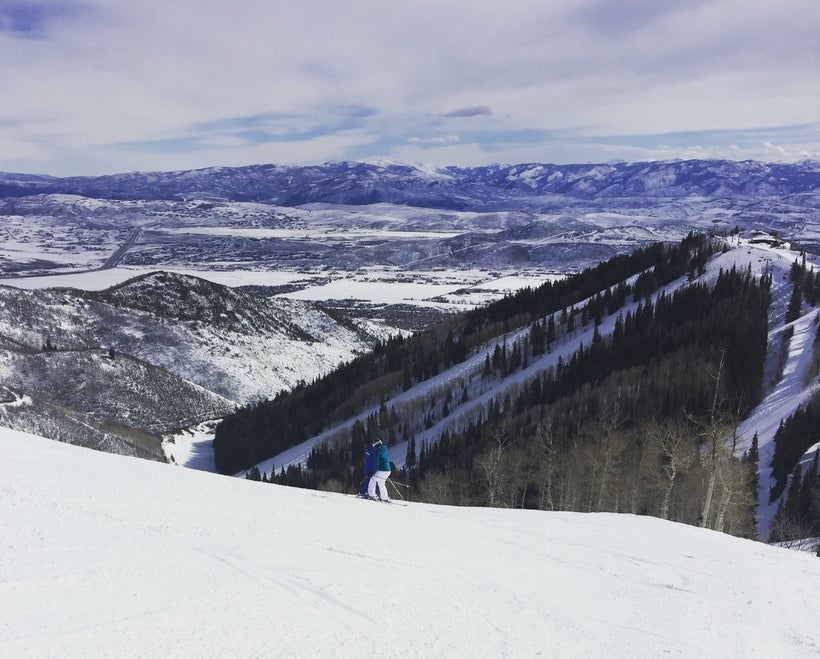 for. I am by no means a skiing aficionado and am intermediate level at best, so I'm happy sticking to the same green circle and blue square trails and doing them a few times. That was actually really my only option growing up and is likely why my ski days would end around lunch time (and the fact I couldn't feel my feet by that point).
Out west, it feels like you are skiing across the state with the number of options of trails. While the trails were slightly more difficult than I was accustom to overall, I was amazed that after a few hours of skiing our guide would point where we started and it was miles away. Park City Mountain realized the extent of their property and even started to offer Peak To Peak Guided Ski Experiences where a ski instructor will take you on an all-day tour of the 7,300 acres. You can literally ski out of your hotel in the morning and on to the main street in Park City by evening without ever doing the same run twice.
This post is hosted on the Huffington Post's Contributor platform. Contributors control their own work and post freely to our site. If you need to flag this entry as abusive,
send us an email
.